The Foundry Salon
About Us
Welcome to The Foundry Salon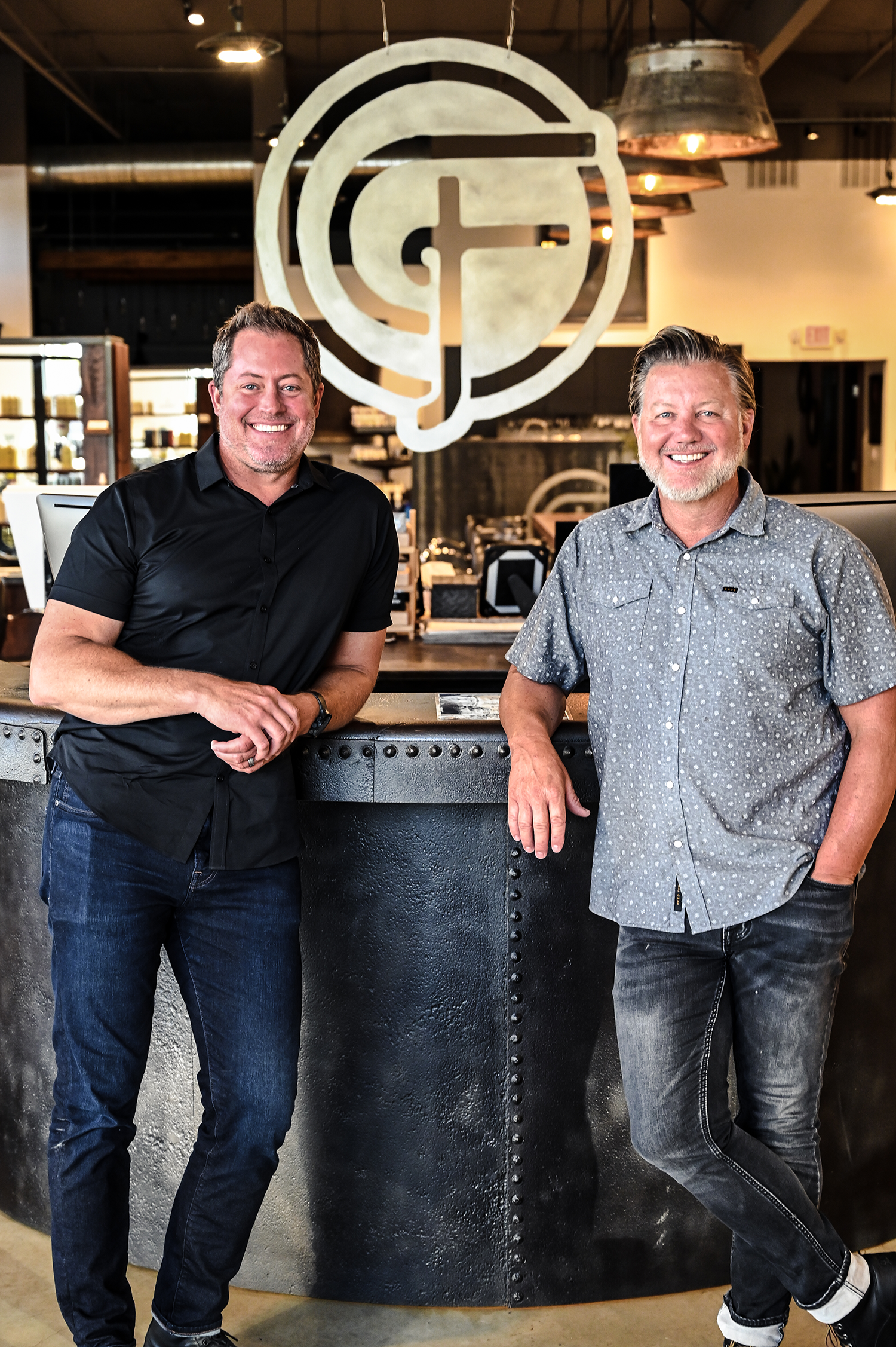 Our Story
In September 2016, industry veterans Craig Cobb and Corbin Shullanberger embarked on a journey to fulfill their vision for an unprecedented salon environment. Their mission was to create the greatest salon experience for both salon guests and salon team members. Creating a salon that was focused on serving from the heart and providing the best experience possible is front and center, but we wanted the Foundry to be more than just a salon.
In today's world of increased technology and bustle, the Foundry is a place where people come together to build a sense of community, foster relationships, and create networks and friendships. We serve our team with all of our hearts… providing exceptional opportunities for growth and development through continuous in-house education as well as bringing in education from other industry leaders. Their success is our responsibility and we take it very seriously.
Furthermore, we are a team that plays a role in developing future generations. Our education team is always focused on making themselves and our brand of education better every day. We support each other in a way that is truly special and unique and know that our guests will reap the benefits of our commitment and the atmosphere it creates! We are here to serve!
Welcome to the Foundry!
Community Involvement
At the Foundry, we absolutely love supporting the people and organizations that make up our community.
Giving back is a major part of who we are as a team and it is something that runs deep within each of us. We use our talents to help raise tens of thousands of dollars each year for local non-profits.
Some of the organizations that we have partnered with in the past and will continue to partner with in the future are:
Believing for Bryleigh
Communities in Schools
Operation Finally Home
Pink Warrior Advocates
Room Redux
Connections
Locks of Love
Wigs for Kids